About
VILLAINS AND VIGILANTES was formed in 2021 in Meriden, Connecticut, USA. Blending traditional hardcore- and metal-styled elements with modern streetwear and counterculture, we pride ourselves on printing interesting designs exclusively on high quality, comfortable, and well-fitting garments that you actually want to wear!

RVVL (pronounced "revival") is where discarded becomes coveted. Vintage pieces have been sourced by us, and adapted into one of a kind, upcycled fashion with classic Villains branding. As each piece is unique, only one like it will exist.

Our brand is strictly a labor of love! Creating a fun and varied array of products will always come before the bottom line, and we're always looking for new and exciting ways to expand!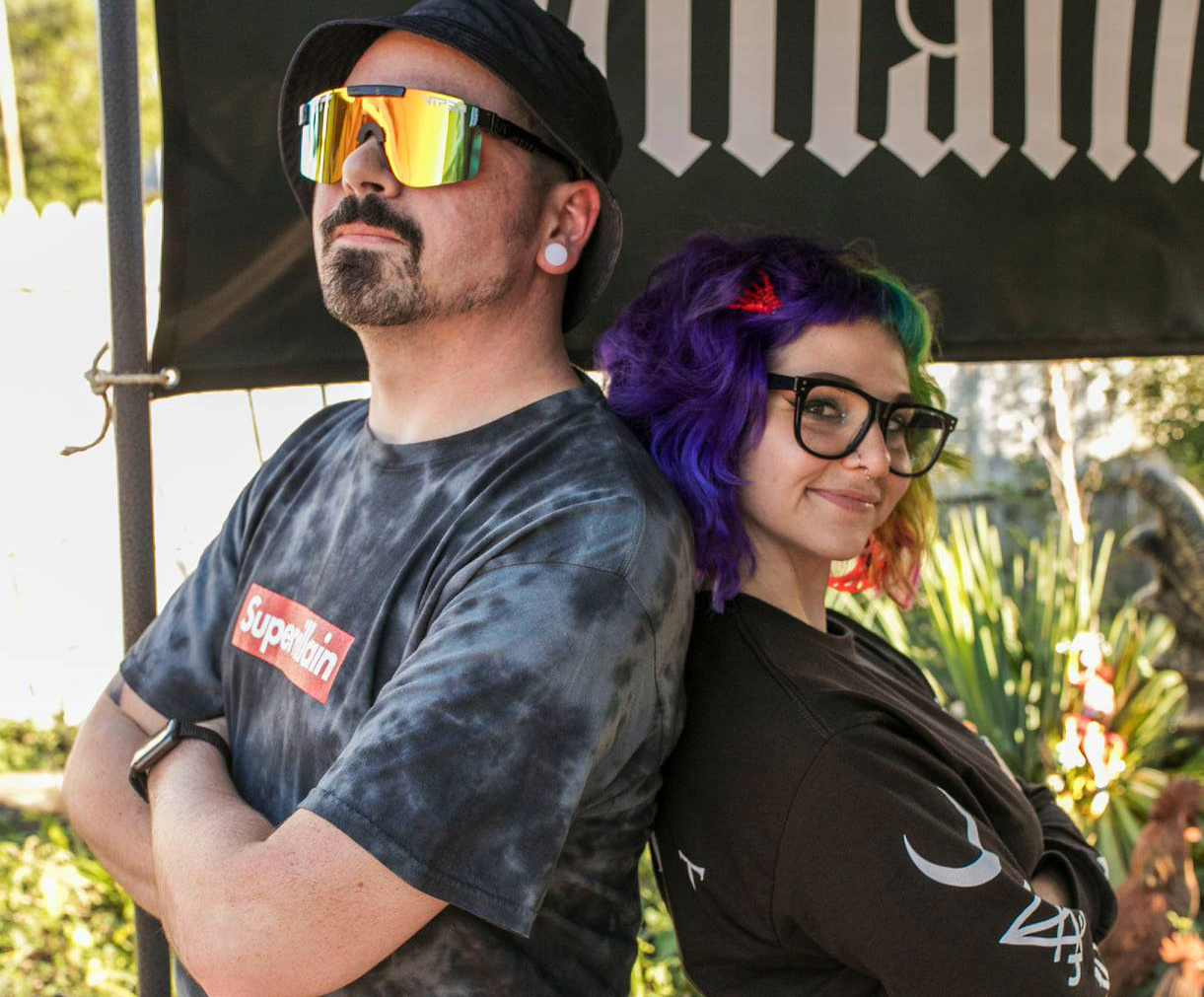 Photo Credit: Matt Jersey